Hybrid Digital Security Cameras
Hybrid cameras are in essence, Analogue Transmission cameras that record to digital video recorders (DVR). This enables a cost effective and non-disruptive transition to a combined high quality video system. Delivering a new mixed technology package with the full advantages of a advanced features like video analytics, event controlled functionality, mega-pixel resolution and expansion via the existing LAN Network, whist also connecting standard analogue  CCTV Cameras.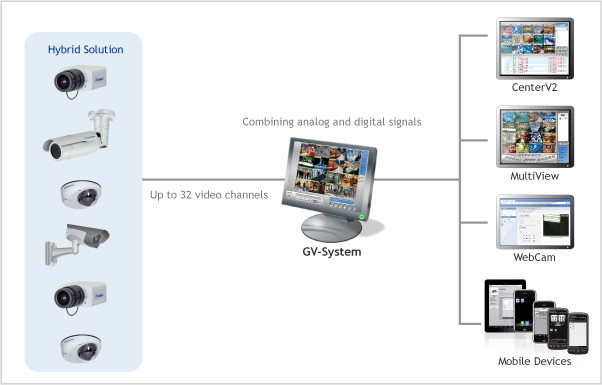 Your next step?
Our main priority at Securetek is integrity and customer satisfaction, so contact us today to discuss the most suitable solution for you. Please your trust with our experienced and reliable technicians to be able to identify your needs and provide the answers you are looking for.