Tecom - Challenger10 Control Panel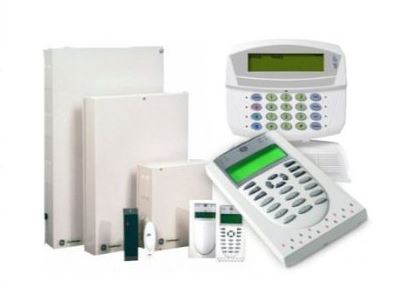 Challenger10 is an advanced security solution designed for the commercial and corporate sector and is the perfect solution for the security requirements of banks, retail outlet, educational facilities and more. Challenger10 is a modular system which can be scaled fro almost any application, from small to large commercial installations. With thousands of programmable options, Challenger10 has been designed to meet any security and access requirements and can be tailored to your own security policies.
With 99 areas, Challenger10 can be partitioned with no loss of performance, whether you are using one or all 99 areas, which is due to the on-board 32-bit micro processor. Tailor your own solution by using the many configuration options to suit your site's requirements. Your system can be customised to individually arm areas by time and location, which gives you incredible flexibility to protect people and assets.
Power efficiency and protection are a key feature with the on-board management system. This ensures that the Challenger10 battery is constantly charged and your current and voltage can be monitored via an LCD keypad. Multiple communication paths operate various reporting formats and give you the ability to communicate to multiple control rooms and software packages simultaneously. The communication paths can filter by areas, events and time.
Other key features include;
- Fully backwards compatible with Challenger V8 peripherals
- Challenger10 panel stores10,000 events
- Programmable via LCD keypad arming stations
- Arming and disarming can be automated to occur at particular times, days and/or when particular events occur in a system
- Defined holidays can span multiple days and can be repeated annually.
- Intelligent on-board power supply where the panel's power usage can be checked via LCD keypad
- Multiple internal areas can be linked to a perimeter area to control your site's entry/exit procedures
- Simplified cabling to avoid the use of earth wires to Communications Earth Terminals (CETs)
- Auto resettable fuse protection for LANs, auxiliary power and siren as well as internal protection for mains power supply
- Flash upgradable firmware
This, along with many other features makes Challenger10 the best solution for your security needs. Please contact Securetek to find out more.